2022 Parade of Homes
AAGO has partnered with the Greater Orlando Builders Association (GOBA)!
---
Saturday, June 18, 2022
to Sunday, June 26, 2022
Greater Orlando - Orange, Seminole, Osceola Counties and surrounding counties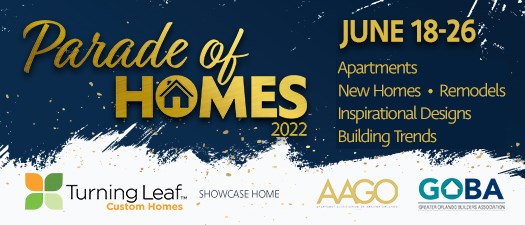 For the second year in a row, we have partnered with our friends from The Greater Orlando Builders Association (GOBA) for the 69th Annual Parade of Homes.
Parade of Homes Orlando showcases Central Florida's most inspiring homebuilders, designers, and apartment communities.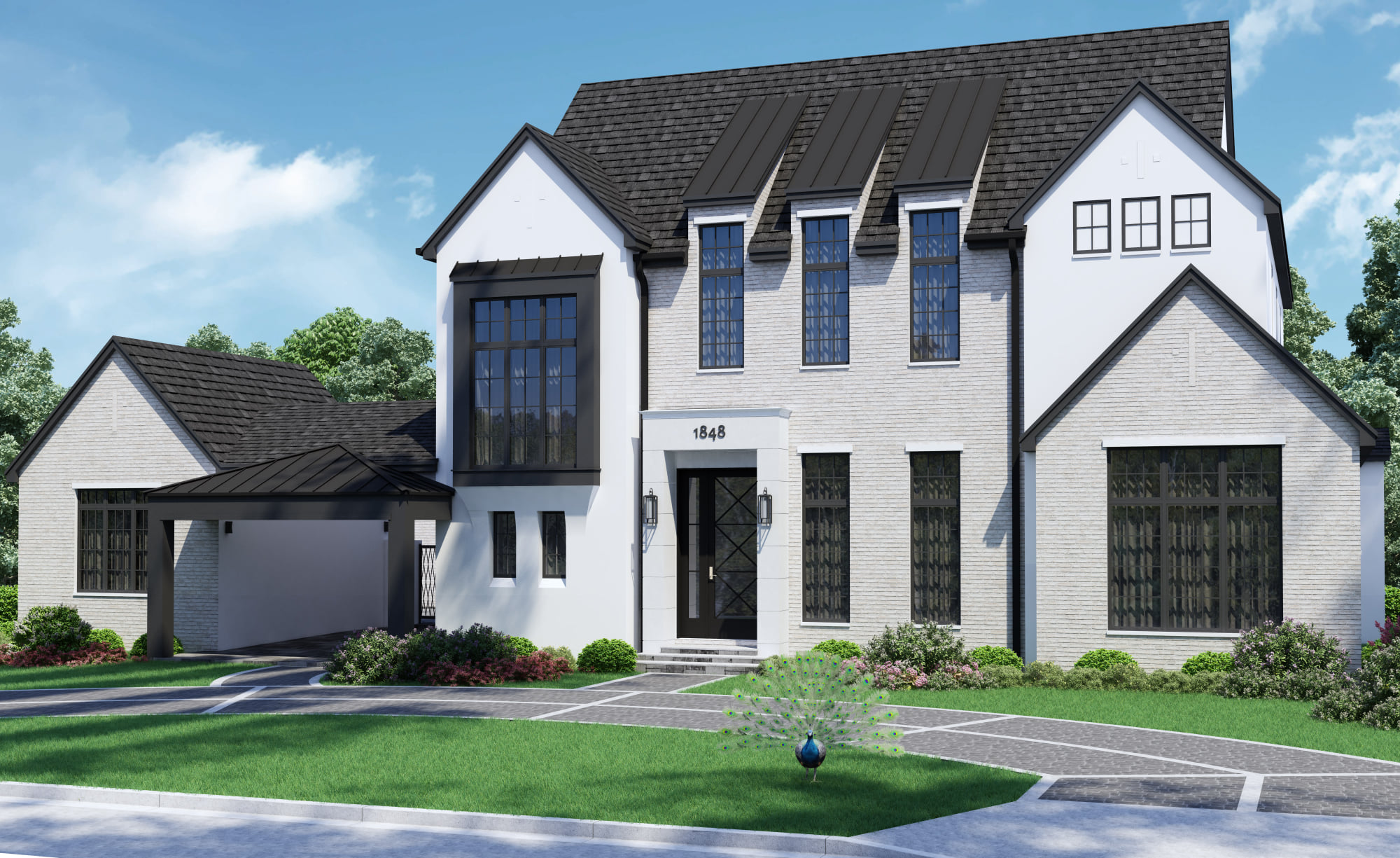 ---
HOW TO ENTER:
REGISTRATION DEADLINE: April 29, 2022
---
MEMBERSHIP
---
ENTRY CATEGORIES and FEES
Early Bird Discounts Available:
♦ $400 off each entry until Thursday, March 17
♦ $200 off each entry until Thursday, April 7
♦ Full Price until Closing, Friday, April 29
$2,900: Single Entry
♦ Apartment Rental Community
♦ Build to Rent
♦ Custom Home
♦ Single Family
♦ Community - Owned Residential
♦ Multi Family Single Fee
Note: Only apartment communities may be entered via the AAGO website. All other categories must register through GOBA directly.

You must be a GOBA or AAGO member to participate.
See Entry RULES AND REGULATIONS below.
---
ALL REGISTERED ENTRIES INCLUDE:

The power of the Parade of Homes brand and a comprehensive MARKETING and ADVERTISING campaign, including digital, print, and social media:
NOTES
---
ENTRY RULES & REGULATIONS
---
JUDGING

Judging of entries will be completed onsite by a panel of independent building industry professionals. Your entry MUST be complete and ready for judges June 16 and 17 for it to be eligible for an Award. Specific date and approximate visit time between 8am-5pm will be coordinated with entrant. Additionally, if your entry is eligible for a Grand Award (placing 1st in a subcategory), it will be judged a second time on June 24.
No entry/entrant/participant may charge admission or solicit donations for access to their entry in the Parade of Homes. The Greater Orlando Builders Association's Parade of Homes Committee and the sitting President of the Association reserve the right to refuse an entry and edit any and all content to be published on Parade of Homes materials.
Thank you to our Parade of Homes partner:

IMPORTANT DATES
ENTRY REGISTRATION ENDS: Friday, April 29
Complete All Entry Uploads for Testing: Monday, May 9 (Website will launch mid-May with new entries)
Final Payment Due: Friday, April 29
Judging of All Entries: Either Thursday, June 16 or Friday, June 17 (details below)
Grand Judging of Qualified Entries: Friday, June 24
Awards Ceremony: Location and Date TBD
---
Interested in being a sponsor? Click here to view this year's sponsorship opportunities.
If you are interested in purchasing any of these opportunities please contact cherry@greaterorlandoba.com / 407-629-9242 for more information.