Frustrated by Housing Affordability? Talk to your Neighbors.
An Open Letter to Central Floridians
By Chip Tatum, AAGO Chief Executive Officer
Why is housing affordability a challenge in central Florida? Quite simply, there isn't enough supply to keep up with unprecedented demand and population growth in our region. According to CoStar, at the end of April 2019 apartment occupancies averaged over 94% and have been holding steady or higher for years. The cause of the challenge may be basic, but the solutions to address it are not. Our region needs more housing options and one of the barriers might be you.
...central Florida apartment occupancies averaged over 94%. - Source: CoStar.com
On my commute home recently I passed signs imploring people to sign a petition to "stop another low-income housing complex." This sentiment permeates, though usually not as overtly, at most public meetings where apartment developments are being considered. Affordable or subsidized developments are opposed even more strongly. It's clear that our region needs more housing, especially affordable, but your neighbors sound the "not in my backyard" alarm when new developments are considered. Local elected officials are pummeled with false arguments that development overcrowds schools, congests roadways, produces crime, and hurts property values. Apartment development is not the burden on infrastructure that it is presumed to be. Developers go through an extensive planning process. All of these variables, and the infrastructure availability, are evaluated by experts and city/county officials who then determine the development's impact and feasibility.
Not In My Backyard [NIMBY] opposition to development is not a recent phenomenon. However, with the region's already critically low housing supply NIMBYism is exacerbating the crisis. Orange County, City of Orlando, Seminole and Osceola County have prioritized the expansion of housing affordability and the housing stock in general, but we need other municipalities to follow suit. Recently, an elected official told me that approving new apartment projects was "political suicide" due to widespread constituent opposition. Other elected officials have spoken publicly about opposing any new apartment developments. Arbitrarily restricted supply has and will continue to drive rents and home prices higher.
...approving new apartment projects was "political suicide"
We must create housing for the 50,000+ new neighbors moving to our region annually. [Source: Census.gov] It is time to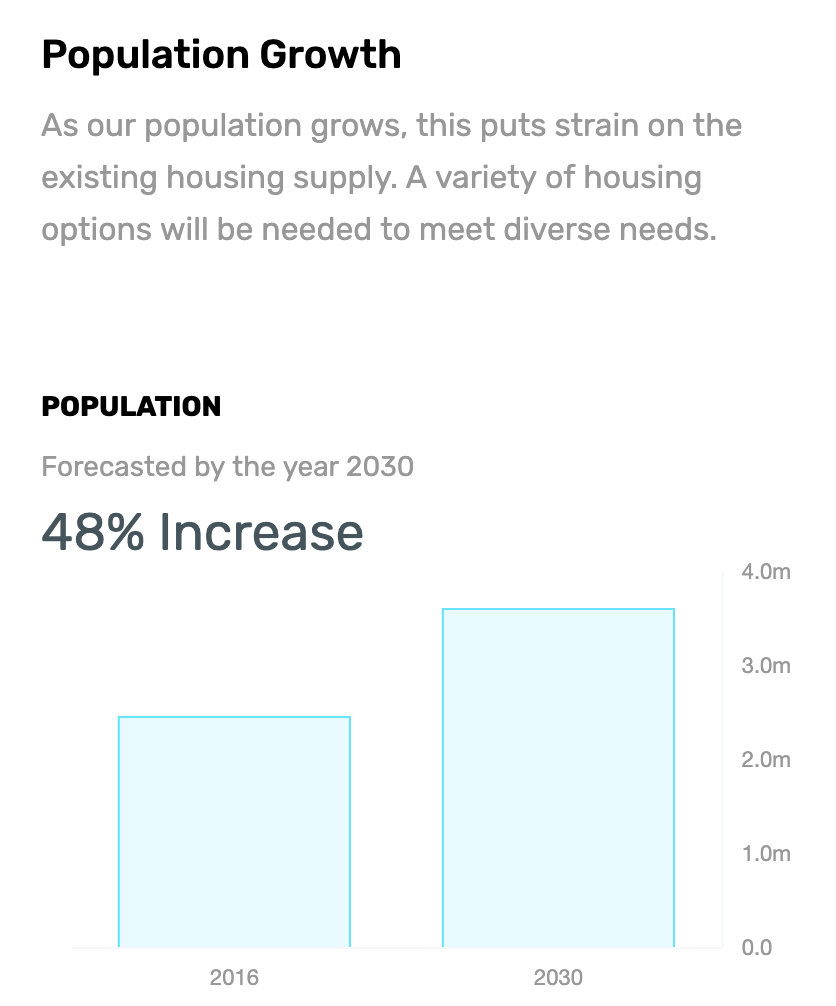 embrace the fact that our region is growing while other markets/states are in decline. In order for our community to flourish we need to abandon the stigma surrounding affordable housing and support a new, balanced, housing paradigm. Understanding this might be a tough sell, here a few reasons it behooves our community to support growth and housing opportunity…
Population and employment growth are good for your community, and housing development fuels the local economy. Small and large businesses look for growing communities before making the decision to invest. Burgeoning communities enjoy new dining options, shopping, entertainment, and jobs. Local government enjoys a new property tax base not restricted by homestead exemptions. WeAreApartments.org reports that a new 250-unit community in the Orlando area has a projected $54 million economic impact and supports nearly 500 jobs.
[A] new 250-unit community in the Orlando area has a projected $54M economic impact and supports nearly 500 jobs. Source: WeAreApartments.org
We must abandon the notion that living in rental housing is a circumstance. An increasing, and multi-generational, demographic gravitates to apartment living as a lifestyle choice. Baby boomers, Millennials, Gen Z, and others thrive in apartments. Why? Apartment living is convenient, has abundant amenities, a sense of community, and professional staff to fix that broken dishwasher. Our region, following a national trend, is experiencing a decline in home ownership that is not expected to subside in the foreseeable future. Grandma and Grandpa, your aunt, your kids' teacher, your nurse, your recent college graduate, and so many others prefer the flexibility the apartment lifestyle affords.
An increasing, and multi-generational, demographic gravitates to apartment living as a lifestyle choice.
A new apartment or single-family housing development can expect to pay between $15,000 - $20,000 per unit in impact fees which add millions of dollars to project costs. These fees provide capital improvements for schools, roads, parks, first response, and other infrastructure that would otherwise be funded through your property and/or sales taxes. You receive the benefit of these improvements without having to pay for it thanks to new development. The next time you are enjoying that splash park or new classroom know that new development likely funded a large part of it.
That house or apartment you live in was part of a new development at one point in time. A growing region has a responsibility to current and future citizens to support a robust set of housing options. The region's population is projected to increase more than 45% by 2040 and our current pace of development falls short of meeting the needs associated with this growth. A healthy housing market benefits all parties and ensures that our communities will continue to thrive! The next time your neighbors rally to oppose that new housing development consider supporting it instead.