Dinner with a side of Discussion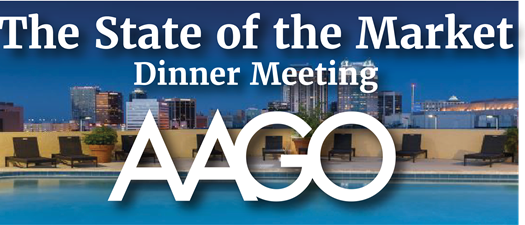 AAGO's State of the Market dinner meeting was an enormous success, as industry professionals from near and far came together for an evening of flavorful food and captivating conversation. Our knowledgeable panelists gave us a break down of the past, present, and future state of central Florida's potent yet challenging housing market. From shifting generational trends and housing affordability to the hottest submarkets and questionable housing headwinds, here are some of the highlights from AAGO's May dinner meeting.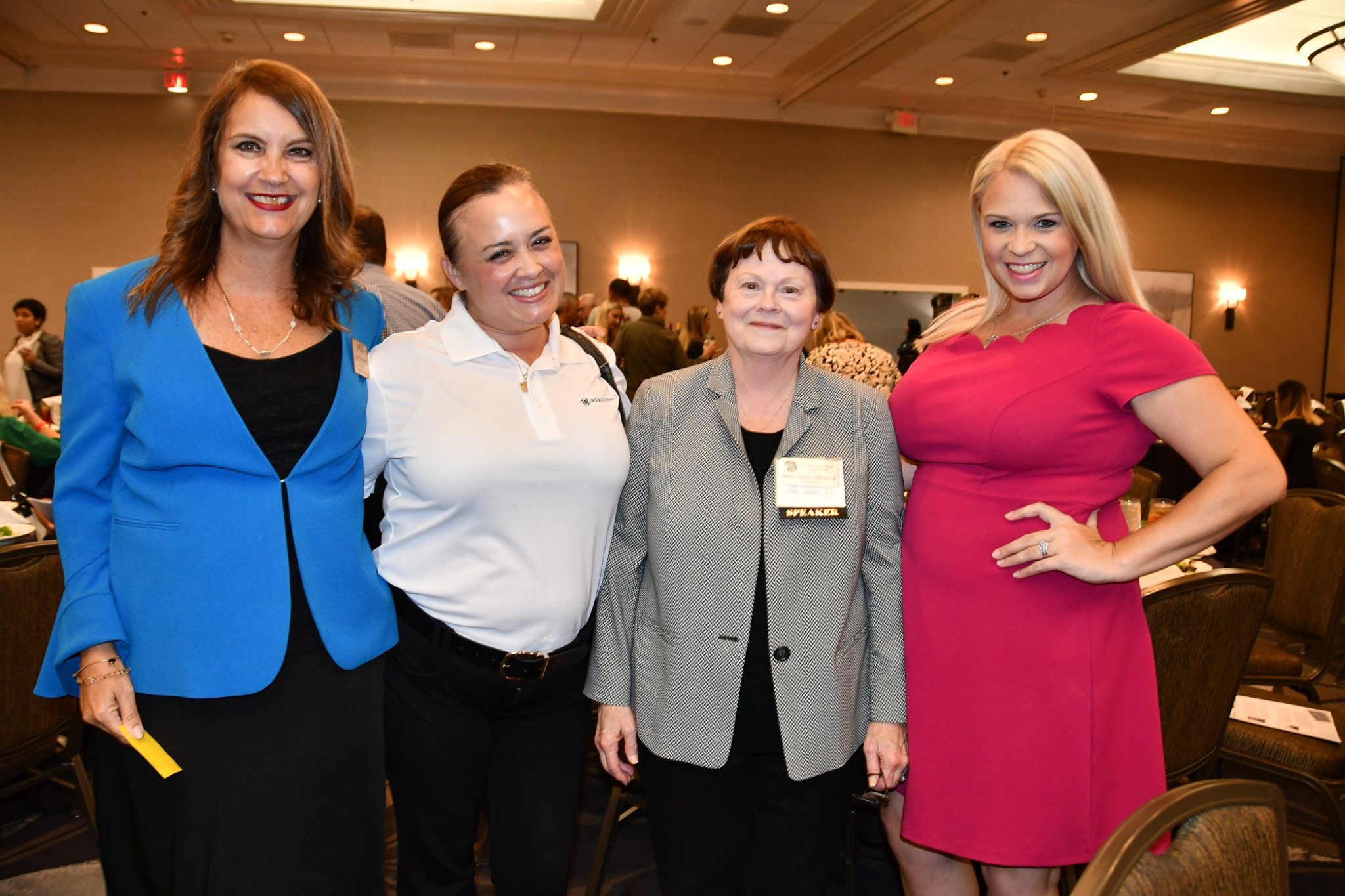 (Photo by Erin Toung)
As our salads were dressed and our bread buttered, the dinner meeting kicked off with a Q&A poll that gave meeting attendees the opportunity to send in their answers to the big screen. It was a great way for us to gain a multiangled perception of the state of our market. 
Take a look!
(Q) What do you think is the apartment industry's greatest future challenges?"
Answers
"Pace of development", "Affordable housing", "Combating housing equity", "Staffing" "Housing Demand", "Lack of income meets the cost of living" 
(Q) "How much of a concern is affordability to you?" 
Options
(A.) Huge Concern 75% 
(B.) Moderate Concern 13%
(C.) A bit of a Concern 6%
(D.) What do you mean by affordability? 6%
---
With dinner served, our panelists dissembled the reality of our market. Using each of their unique understandings, they presented us with facts, feedback, and insight backed up by statistics and their own experiences.
So, what do we learn about the state of our market when an Economist, a President, a Chief Operating Officer, and an Executive Vice President walk into a dinner meeting...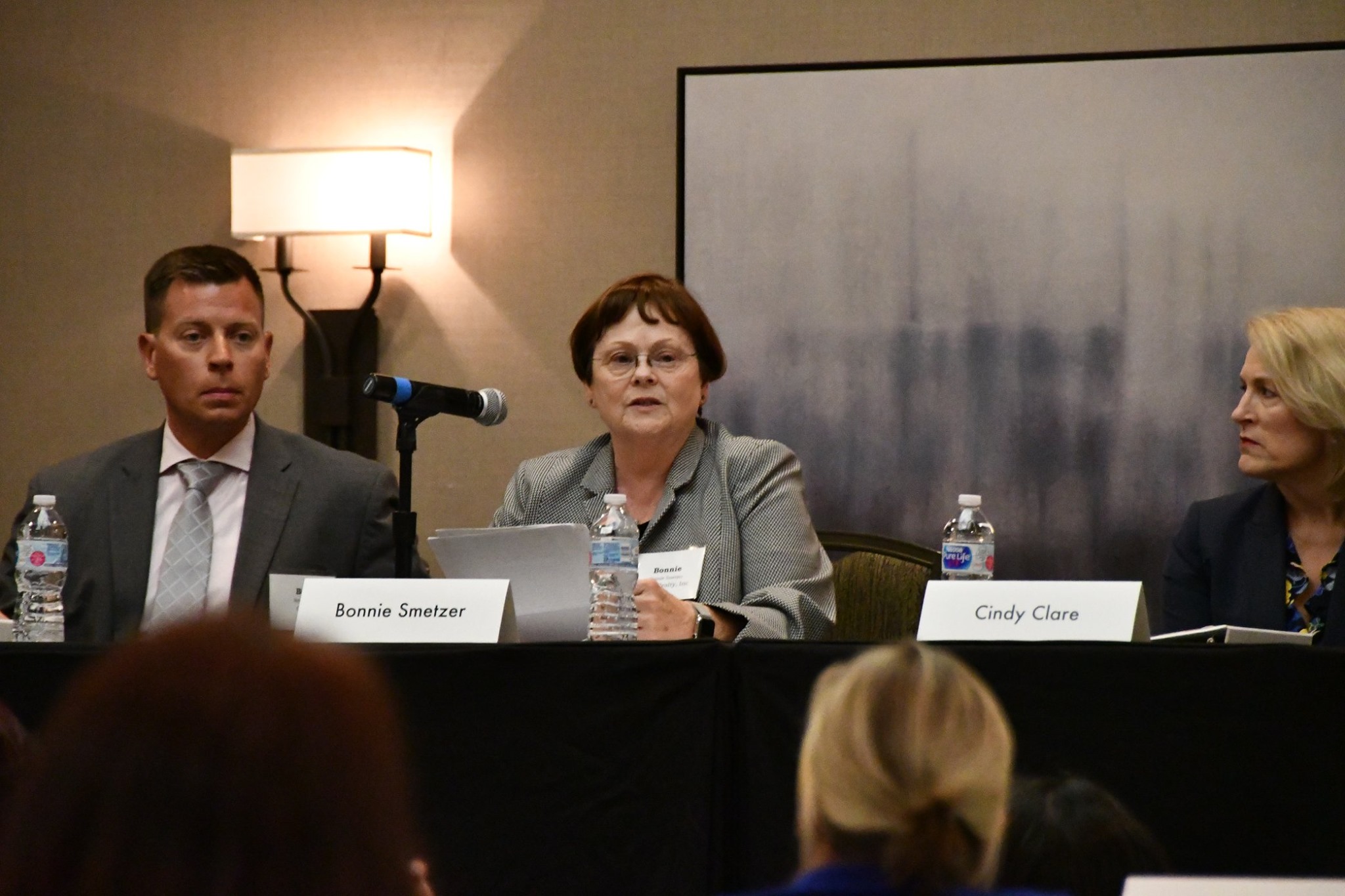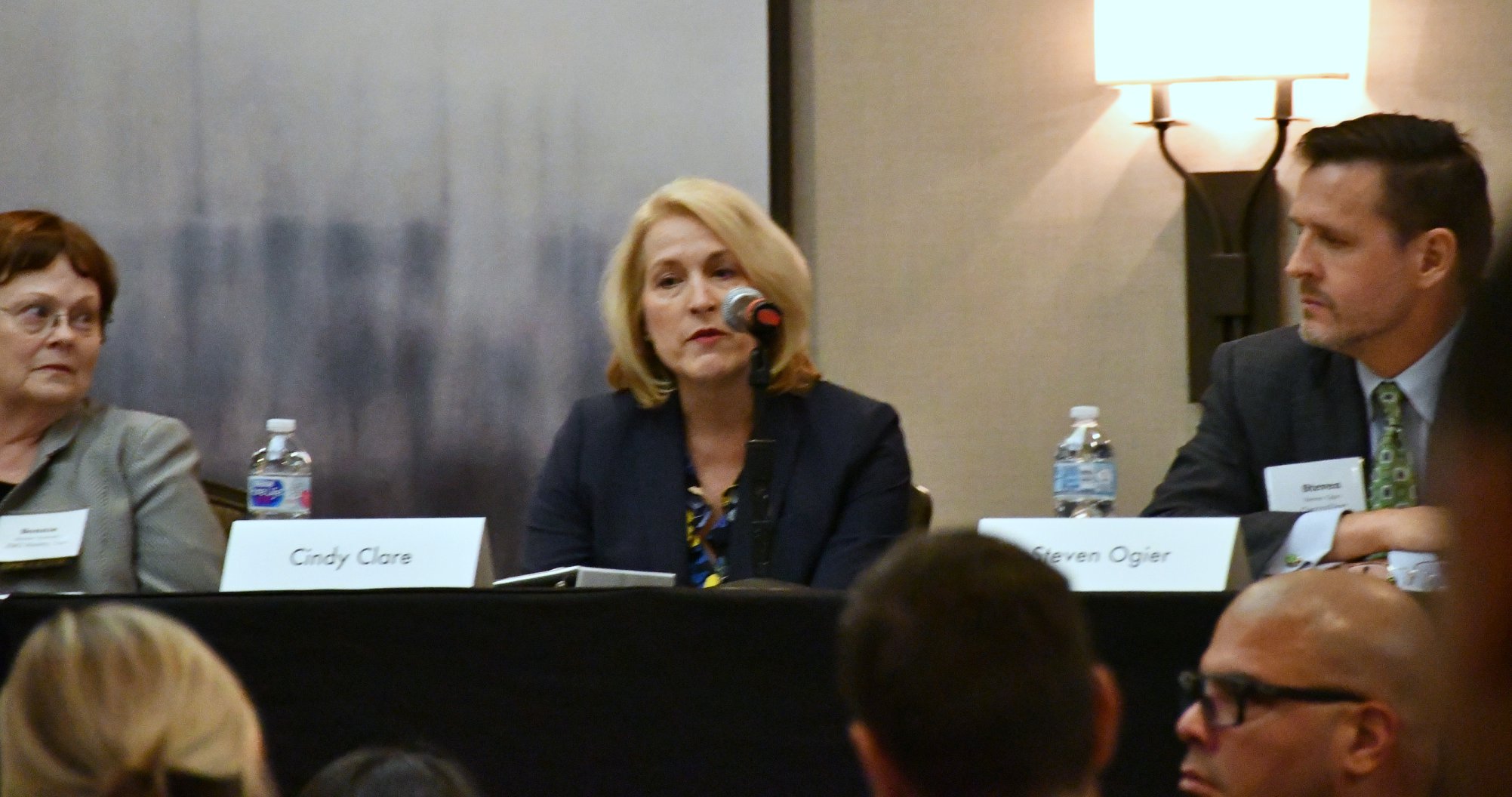 (Photos by Erin Toung)
Brian Alford, Economic CoStar Group

Bonnie Smetzer, Executive Vice President JMG Realty, Inc. 

Cindy Clare, Chief Operating Officer, Bell Partners

Steven Ogier, President of ContraVest Builders
Mr. Alford discussed the potential that the central Florida market holds when it comes to housing diversification in the multi-family market. He noted that Orlando's apartment pricing forecast is in "uncharted territory" so to speak, with healthy market growth and "unlimited potential". 
Mrs. Smetzer underscored Orlando becoming the "talk of the town" making note of Orlando's top-ten ranking for cities with the largest job growth. She also mentioned with an influx of people, we must be aware of our ever dropping vacancy rates. Using last years vacancy rating (4%) as an example, she said that this year's rate is projected to drop to 1.8%.
Mrs. Clare changed perspectives and brought our attention's to the state of Florida as a whole, noting that the entire state has seen enormous population growth. She urged us to keep in mind that although we've seen huge rent growth that this must and will begin to moderate.

 

Mr. Ogier centered his discussion around the shifting generational-housing preference paradigm. Noting that compared to the baby boomers, millennials are settling down and therefore buying homes, much later in life. Highlighting the shift in housing preference, he then talked about the lack of housing affordability, stating that by 2040 there will be over 1 million people living in Orlando alone, 45% of which will be renting or want to be renting an apartment.
Panelists then took questions from the audience addressing a multitude of topics touching on changes in the industry, affordable housing, headwind challenges, mortgage loaning, and innovative ways to attract more talent to the industry. 
 A huge thank you to our amazing panelists for their extensive and engaging discussion on the state of the market and thank you to our attendees for preparing our industry to adapt, change, and grow with our market.
Thank you to our wonderful sponsors!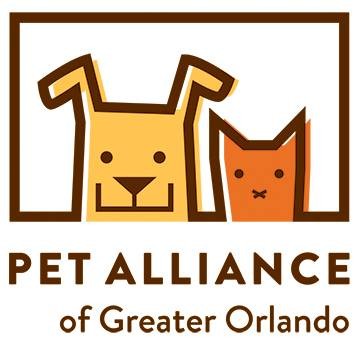 Pet Alliance of Greater Orlando 
&