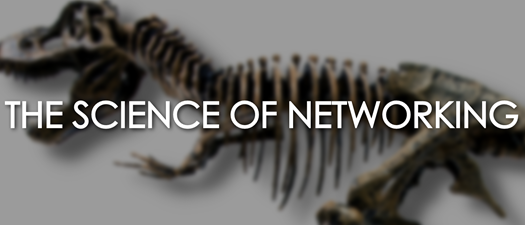 Those who do it best know that there is a science to networking.
Business Exchange turns the tables, functioning as a "reverse trade show." With suppliers as attendees and management companies as exhibitors, this event gives our supplier partners the opportunity to work the room, mix and mingle with decision-makers from a variety of property management companies.
---
Parking & Driving Instructions:
Parking at the Orlando Science Center garage (attached by skybridge) is FREE for this event. Simply tell the parking attendant that you are with the AAGO private event.
Garage Address: 782 E. Princeton Street, Orlando, FL 32803
If you just navigate to the "Orlando Science Center" it will direct you the street side entrance where parking is NOT available.
---
Only those individuals who are 18 years of age or older will be admitted to this event. 
Agenda
June 7
4:30 PM - 5:30 PM

Exhibitor Setup


Dino Digs - 4th Floor
5:30 PM - 6:00 PM

VIP* Attendee Registration


4th Floor Rotunda
6:00 PM - 7:30 PM

VIP* Hour & Private Reception


Dino Digs - 4th Floor *Management exhibitors and VIP registered attendees only.
6:30 PM - 7:00 PM

General Admission Registration


4th Floor Rotunda
7:30 PM - 9:00 PM

Business Exchange Continues


Dino Digs - 4th Floor Open to all registered attendees.
Sponsorship Opportunities
Business Exchange Guidebook Sponsor
Full-page advertisement in this year's attendee guidebook, which will be given to all attendees.