Back to Sponsorships & Products
GKA Gold Sponsorship
Event Sponsorship | Golden Key Awards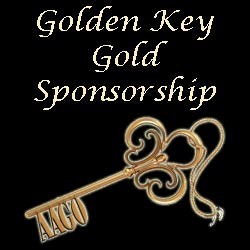 5 tickets to the Golden Key Awards, plus your company's name on all event marketing materials as a benefit of a Gold Sponsorship!
Sign up today as a Gold Sponsor for the 2021 Golden Key Awards and receive the following benefits:
Recognition during the Awards Ceremony
5 Tickets to the Golden Key Awards
Company Name on AAGO Event Webpage
Company Name on event marketing materials
4 Available
Get your Gold Sponsorship now to the 13th Annual Golden Key Awards to be held December 4th, 2021!
Invoicing is a Member privilege. Non-Members will be required to pay upon purchase.
Sold Out