Back to Sponsorships & Products
APASS Monthly Subscription
Education | APASS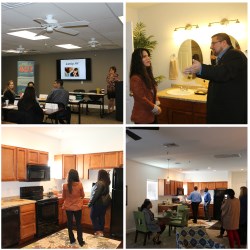 APASS Education Subscription Program Includes:
FREE participation in all APASS seminars including marketing, leasing, maintenance, landlord/tenant law, Fair Housing, and much more!*
10% discount off of the AAGO Member Rate for Designation Programs (CAM, CAPS, CAMT, NALP), certification programs (CPO, EPA, RRP), and certain nationally distributed courses such as Fair Housing and Beyond
Each member of the participating apartment community/supplier company's staff can attend as many (no limits) APASS qualifying seminars as they want without paying any additional fees. (Except as noted above with Certifications, Designations, etc.)
Option to pay tuition (for APASS) by month or in one discounted payment annually
Most of our programs take place in AAGO's Education Center which features state of the art technology, comfortable seating, and multi-purpose training environments including a hands on maintenance training center, interactive leasing demonstration center, and three flexible classroom seating from 10 to 46 students!
APASS and A-APASS are programs exclusively available to AAGO member communities and companies! Participating in the APASS program keeps your standard education program costs low, predictable, and provide a tremendous ROI for the community. Your team will have the opportunity to collaborate with their peers, expand their knowledge base and skill set, and dramatically expand their professional growth within your company!
Member Price:
$69/mo
($828/yr)
---