Back to Sponsorships & Products
General Education Sponsorship
Education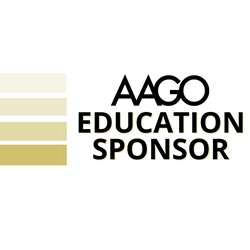 Get your company and brand out there through sponsorship of one of our general education classes!
What's included in a general education sponsorship?
Face-toFace time with the class audience of your choosing,
Spread of company/brand awareness to a nice and unique audience,
Opportunity to speak to class attendees for the first 5 minutes and pass out/provide support materials.
Sponsorship Overview
$59.00 sponsorship fee,
Bring enough food offerings to feed the entire class, or,
Upon purchase of sponrsohip, contact Education and Membership Manager, Jeffrey Bey-Edwards, to coordinate AAGO providing the food offerings.*

*Requires confirmation of fulll reimbursement of cost of food to AAGO.
---