Back to Events
Event Details
All classes are from 9:00am—5:00pm
Registration begins at 8:30 am

The Leadership Development program offers blended learning from group activities to instruction in conventional classroom settings. AAGO's Leadership Development Program will help teach you the essential skills and techniques you need in order to look at challenges from a different perspective. The program will focus on assessing each attendee's leadership competencies and the gaps that exist.
This six course program is designed to equip students with the necessary tools to lead successful teams. It is offered once per year and features instructors from both inside and outside the industry. The specific goals of this specialized training course are to:
Help students learn more about themselves and their leadership style to determine any deficiencies that exist.
Teach participants how to listen to others effectively.
Give students the necessary tools to enhance their leadership skills and improve their ability to respond to challenges in the workplace.
L.E.A.P. Modules:
Program Orientation and Hogan Assessment Review-July 19
The 5 C's of Leadership; Leadership Engagement-August 16
Listening Leadership-September 20
"Going from Led to Lead"-Oct 11
Leadership "Speak"-November 22
Leadership Applications: Ethics, Counseling/Performance Appraisals-December 12
Included with your LEAP registration is a listening assessment administered by The Leadership and Listening Institute as well as a Hogan Development Survey (HDS). The HDS assessment is adminsistered by the Society for Human Resource Management Testing Center (SHRM Assessment Center).
Your 2019 Instructors:
Desiree Starr, AAGO
Dr. Leslie Miller, Rollins College
Mark Ogier, Contravest
Ricardo Alicea, Collier Company
Dr. Bommelji, Rollins College
Kathy Hensley, Greystar
Erika Johnson, PRG Real Estate
Bonnie Smetzer, JMG Realty and your 2019 FAA President
Lee Rogers, JMG Realty and your 2019 AAGO President
Here is what people had to say about LEAP
"The LEAP program is an example of a fresh and refined leadership curriculum benefitting all students, regardless of your background and experience."
Mark Ogier
President
ContraVest Development Company
"It is a great way to learn new approaches in leadership, stay abreast of existing strategies, connect with your peers and share experiences. Throughout the program, you will get to know yourself on a deeper level, including your subconscious fears, strengths, and weakness. Not to mention, you will learn a great deal from the experiences and perspectives shared by other students in your class. Overall, I felt the LEAP program was a humbling experience. As managers, we sometimes assume we already know how to lead our teams. This program puts everything in perspective, which helps you see yourself more objectively and critically."
Olga Kosterina
Community Manager
Venterra Realty
In order to apply for the program, candidates must have one of the following:
Either a CAM, CAS, CAMT, ARM or CAPS designation OR
Have 24 months experience supervising a team of 3 or more
Cost:
$899 for APASS Subscribers
$999 Member / $1,199 Non-Member
The LEAP Program is sponsored by:
Download Agenda
For More Information: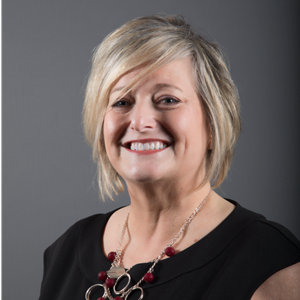 Desiree Starr
Certified Apartment Portfolio Supervisor (CAPS), NAAEI Faculty
National Training Director
Lantower Residential