Back to Events
Event Details
Installation and Appreciation Dinner
---
Due to capacity limitations, we will not be able to accept walk-up or same-day registrations.
This event will be held completely outdoors (with heaters if necessary) in the interest of public health. Enhanced COVID19 prevention protocols will also be in effect. Please familiarize yourself with the cancellation policies and COVID19 protocols and contact the AAGO team with any questions or concerns. Thank you!
2021 AAGO Officers & Directors COVID Event Protocols
We are kicking the New Year off right with a WHALE of a good time and a giant WAVE of appreciation at SeaWorld Orlando!
Join your AAGO and AAGO Foundation friends, family, and colleagues as we recognize our Experience Maker Award Winners, announce the newest SCHOOL (get it?) of NAAEI Designates, recognize our volunteer leaders, and officially install the 2021 AAGO & AAGO Foundation Officers, Directors, and Committee/Council Leaders.
AAGO President Lee Rogers & AAGO Foundation President Joseph Rosenwasser are hosting the "President's Reception" to toast the New Year and the incoming leadership including AAGO President-Elect Rachelle Hundley! The reception will also feature some of SeaWorld's famous animal ambassadors who will mix and mingle with attendees courtesy of RediCarpet!
Admission includes one drink during the reception, your meal, and free parking!
Installing Officer:
Kimberly Maggard, CAPS, CPO

2021 FAA President | AAGO Past President
SVP of Operations |Royal American
In order to resume in-person programming, it is necessary to adhere to a strict set of protocols in the interest of public health. Please review the information below and plan accordingly. Questions or concerns should be directed to an AAGO team member in advance. **Updated January 4th, 2021**
This event has limited capacity & table seating for the dinner is limited to 6 persons per table.
If you or someone you frequently interact with is part of a vulnerable population as outlined by the CDC, FDOH or other relevant health authority you should not participate in this event. Cancellations or substitutions with no penalty will be honored but must be requested in writing no less than one week prior to the event.
If you are sick, experiencing symptoms, or believe you have been recently exposed (within 14 days) to someone with COVID19

you may not attend this event

. Cancellations or substitutions will be allowed with no penalty up to the date of the event but must be requested in writing.
Temperature checks will be required for admission to this event. Anyone with a temperature of 100.4 degrees or higher will not be granted access.
Facemasks that fully cover the nose and mouth, properly worn, will be required at ALL times during the event. Masks may only be removed when stationary and eating or drinking. Anyone not complying with the facemask requirement will be asked to leave.
Please maintain social distancing at all times! The CDC and FDOH recommend at least 6-foot separation between persons to reduce the risks of transmission. No hugs or handshakes!
All attendees will be required to sign a liability waiver (click here for a sample) and assume ALL RISKS associated with attending an in-person event.
Thank you for your cooperation! If we all do our part we will be able to safely resume these essential engagement opportunities. We look forward to seeing you "in person" soon! More information on AAGO's reopening protocols, procedures, and COVID19 amended cancellation policies can be found here.
AGENDA (Subject to change)
5:00 - 6:00 pm: Incoming Leader Headshots (Invitation Only)
5:30 - 6:00 pm: Arrival & Check-In
6:00 - 7:00 pm: President's Reception (Open to all registrants!)

Reception sponsored by HH Staffing!
Don't miss the animal encounter during the reception, sponsored by RediCarpet!

7:00 - 9:00 pm: Dinner & Program -

Sponsored by Atlantic Paving and Sealcoating!
Including


Announce newest NAAEI Designates (CAM, CAMT, CAPS)
Recognition of Experience Maker Award Winners
Volunteer Leader Recognition
Installation of 2021 AAGO Foundation Board
Installation of Committee & Council Leaders
Installation of 2021 AAGO Board of Directors

PARKING INFORMATION
When you arrive. Pull up to the parking gate furthest to the right. If an attendant is present let them know you are attending the AAGO event, and they will waive you through. If no attendant is present simply drive through. (Parking is free for attendees.)
After passing through the parking gate make an almost immediate right turn into the side parking lot for Sea Harbor Pavilions & Education Outpost. There should be an AAGO directional sign.
The event is being held in Pavilion 4.

DRESS CODE
This event is being held completely outdoors

, and the temperature is expected to be in the low 50's. Layers are recommended. (Portable heaters have been ordered for attendee comfort.)
Professional dress or equivalent is recommended for this event.
Don't forget the most important part of your ensemble... your face mask!
Thank you to our event sponsors!
Animal Encounter Sponsor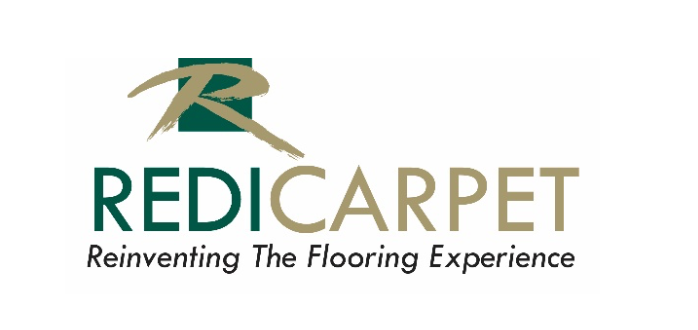 Installation Dinner Sponsor

President's Reception Sponsor

Park Admission is NOT included with event registration.
Note: Price includes parking, one free drink ticket, and a surprise encounter!