Back to Events
Event Details
2019 CAMT FALL SCHEDULE
---
Earn your Certificate for Apartment Maintenance Technicians and advance your career in apartment maintenance. NAAEI developed the CAMT program to provide the knowledge and tools necessary to run a cost-effective maintenance program.
---
Whether you are a new or experienced maintenance technician, through the CAMT program you can improve your...
Management of Preventive Maintenance
Accuracy of Diagnosis of Maintenance Issues
Ability to Make Cost-Effective Repair/Replacement Decisions
The CAMT program is accredited by the American National Standards Institute (ANSI), a private non-profit organization that administers and coordinates the U.S. voluntary standardization and conformity assessment system.
Through the six CAMT modules, information covered will include:
How to promptly process work orders, exceeding resident satisfaction
Proper procedure in electrical services and repairs
Heating, Ventilation, and Air Conditioning (HVAC) services and repairs
Construction, mechanical, and application servicing and repairs
Customer service etiquette
Tailoring maintenance tasks, including proper reporting and documentation in compliance with company policy and procedure
Lock and key services and repairs
How to effectively and efficiently minimize personal and property damage while performing routine maintenance activities
Fair Housing Regulation
Environmental responsibility and regulatory compliance
Curb appeal, property inspection, and daily maintenance
Weighing Decisions of Repairment versus Replacement
---
CAMT Program Cost
APASS Subscribers: $850
AAGO Member $950
Non-Member: $1,175
---
Interested in enhancing your career's curb appeal? For more information, email Jeffrey.
For More Information: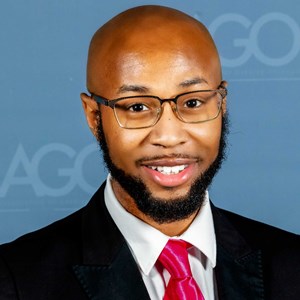 Jeffrey Bey Edwards
Programs Manager
AAGO
(407)644-0539
CAMT Modules
---
All classes run from 9:00 AM to 5:00 PM with class registration beginning and 8:30 AM
*Dates are subject to change*
Fall CAMT starts Wednesday, August 14, 2019
August 14th- Interior/Exterior Maintenance
September 18th- Electrical
October 9th -Plumbing
October 29th- HVAC 1
November 13th -Appliance Repair
November 26th -HVAC 2
Please Note: There are homework and pre-class assignments.
Total hours including online classes are 90 hours
---
*Effective July 1, 2016, individuals performing water heater and AC repairs (NOT including replacement) where parts cost no more than $1,000 must hold the Certificate for Apartment Maintenance Technicians (CAMTs).*
---