Freakonomics: Why Rent Control Doesn't Work
Affordable Housing and the Ramifications of Rent Control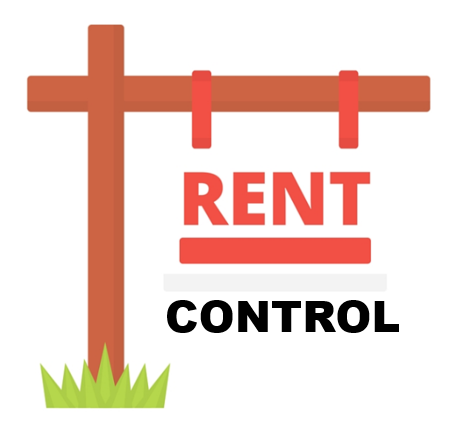 http://freakonomics.com/podcast/rent-control/
Early on in the 2019 Legislative Session, Orlando lawmakers proposed an interesting solution to the long-standing affordable housing crisis; rent control. However, the ramifications of this idea from a long term standpoint don't mix well with current any housing market reality. Last week, Freakonomics released a podcast (which can be listened to following the link above) detailing the effects on the socio-economic well-being of cities and states that choose to implement rent control. In theory, rent control may paint a beautiful image of a two bedroom apartment overlooking central park for only $700 a month. In application, heightened prices of the neighboring apartment(s) to make-up for the rent-controlled unit(s), well, not such a beautiful image. Before diving into the ramifications of rent control, here's some background.
First, how does housing affordability become an issue?
Often times, an area will become populated at a rate that development cannot keep up with. This leads to a large gap between the number of housing units available and the number of individuals who are in need of housing. The two most common rent-regulation schemes include rent control and rent stabilization. Rent control creates a price ceiling, dictating the maximum price a landlord can charge for rent, whereas, rent stabilization refers to how much a landlord may increase rent over time.
Background on Rent Control
Rent control arrived in the U.S. in New York during the late 1800s when thousands of new immigrants entered an already overcrowded housing market. In response, New York adopted the Emergency Rent Laws of 1920. In 1943, the federal government adopted nationwide rent controls in anticipation of wartime housing shortages. The laws were put in place in 1947 and expired in 1951. Now, only four states, California, Maryland, New Jersey, New York, and D.C., explicitly authorize local rent regulation.
In February, Oregon became the first state to impose statewide rent control. Oregon Governor Kate Brown stated, "This legislation will provide some immediate relief to Oregonians struggling to keep up with rising rents and a tight rental market," Brown said in a statement emailed to UPI, "But it does not work alone. It will take much more to ensure that every Oregonian, in communities large and small, has access to housing choices that allow them and their families to thrive."
National Associations such as the National Multi-Family Housing Council spoke out in light of Oregon's new legislation. Saying, that while the intent of rent control is positive, the implementation creates a large imbalance between housing supply and demand. History has shown that rent control exacerbates shortages and makes it extremely difficult for apartment owners to renovate their units and disproportionally benefits higher-income households.
Florida law allows local government to consider rent control only if there is a "housing emergency" so bad that it is considered a "serious menace to the general public". However, even if local governments deem their housing crisis a "serious menace", state law only allows this rent control to be in place for one year. Representative Anna Eskamani (HD-47), and Senator Victor Torres (SD-15) have proposed legislation that would remove the expiration after one year on emergency rent control. Senate Bill 1390 and House Bill 6053 attempted to remove the year expiration on rent control preemption.
Numerous rent control studies have shown that rent control implementation both increased the cost of non-controlled rent accommodations and accelerate gentrification.
What happens to the tenants that get rent control? Are the tenants really winning? Who qualifies for rent control?
The diagram below highlights the effect of rent control on apartment prices.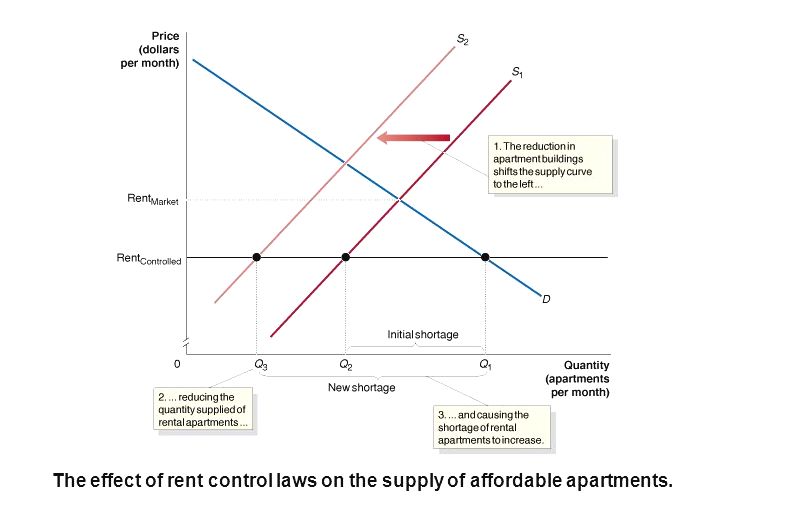 If you have any questions regarding rent control, affordable housing, etc., please direct your questions to Lee Steinhauer, or, Trinity Kutschinski.