Associates' Breakfast Q4
Fourth Quarter
---
Thursday, November 3, 2022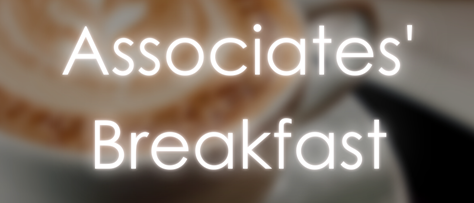 Supplier Partners!
Our Associates' Breakfast is an opportunity for you to mix, mingle, and make note of upcoming association programming and engagement opportunities.
Meet our panelists!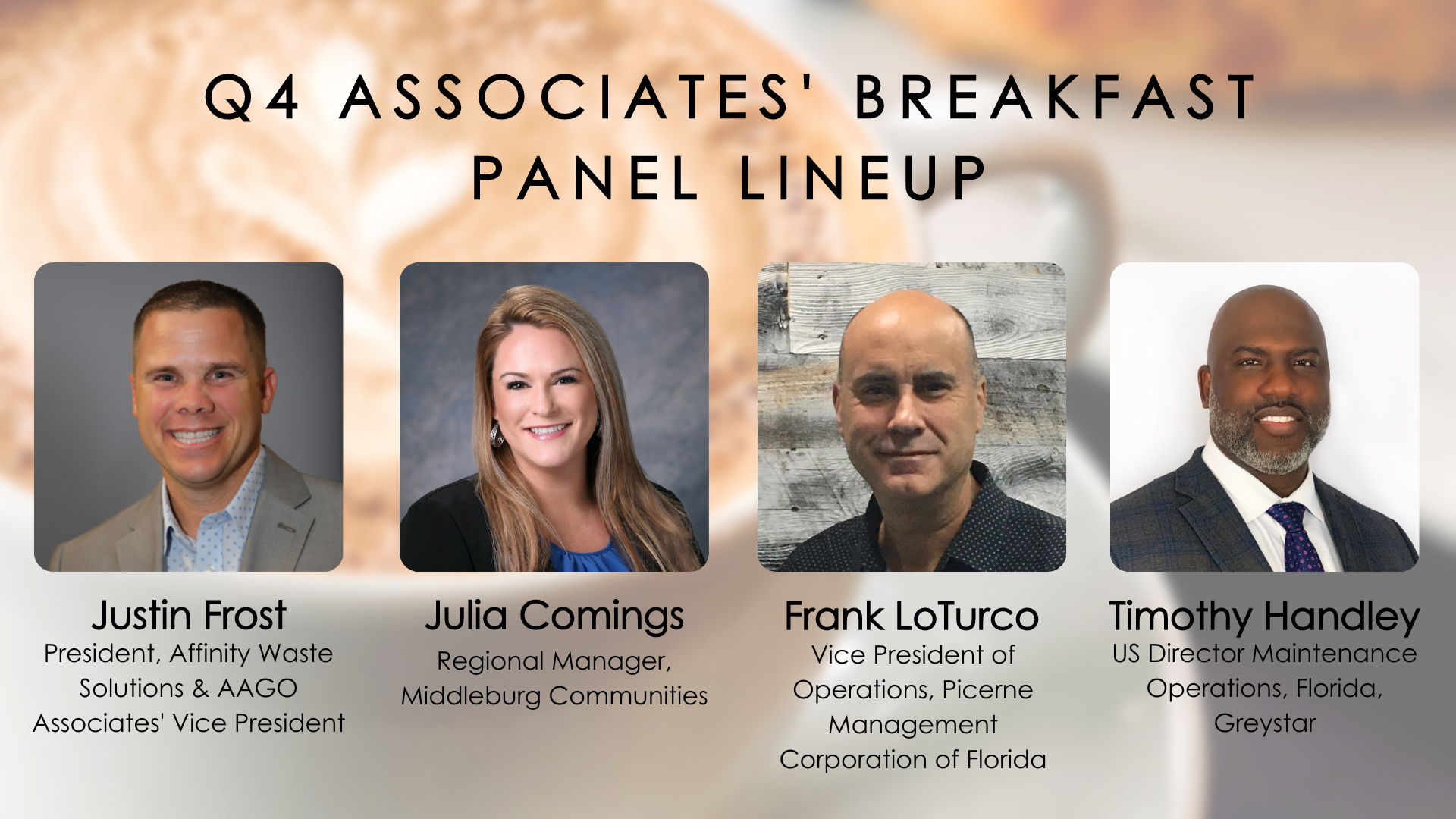 Julia Comings
Regional Manager, Middleburg Communities
As Regional Manager, Julia oversees seven communities in the Florida market. In her role, she is responsible for the daily operations and financial performance of these communities.
Julia has worked in the apartment industry for over 17 years, and in a regional capacity for over eight years. Julia has extensive experience with receiverships, repositioning of distressed assets, renovation projects, and class A new construction and lease-up. She has managed a total of eight communities consisting of 3,200 units at one time ranging from Workforce housing to Class A.
She currently holds her Certified Apartment Portfolio Supervisor designation (CAPS) through the National Apartment Association and studied Communications at the University of North Florida.
---
Frank LoTurco
Vice President of Operations, Picerne Management Corporation of Florida
Mr. LoTurco joined Picerne fifteen (15) years ago to direct the management operations for both Florida Market Rate and Puerto Rico Tax Credit properties. Mr. LoTurco leads the day-to-day operations and assumes the following responsibilities:
Full P&L responsibility
Revenue Generation
Expense Management
Personnel Management
Recruitment Efforts
Marketing and Sales
Delinquency Efforts
Asset Protection Oversight
Capital Projects
Product enhancements
Training
Budget preparation and implementation
Prior to joining Picerne, Mr. LoTurco worked in conventional real estate management for 12 years. Mr. LoTurco began working in the industry in 1995 as a leasing professional and has been promoted several times, working as a marketing director, property manager, area manager, and regional vice president.
Mr. LoTurco holds a Bachelor of Science Degree in Marketing Management from Virginia Polytechnic Institute and State University.
---
Timothy Handley
US Director Maintenance Operations, Florida, Greystar
I am a Florida native, born and raised in Orlando. I started my multifamily career over 22yrs ago as a technician and im now the Director Of Maintenance Operation with Greystar. Providing value to my on-site team members and the multi family community through coaching, training and mentorship is my primary focus. As a leader, I am passionate about training and developing the facility maintenance teams as we effectively navigate the many industry changes. With the introduction of different business models and management styles I have maintained a servant leadership style propelling our team to meet its many goals.
For More Information: