Back to Events
Event Details
Organization & Time Management in a Non-Stop World
INSTRUCTOR: Zee Mercado, InterSolutions
Class Time: 10:00 AM- 11:00 AM
Continuing Education Credit: 1.00
Cost:
Free for members/$59 for non members
Login information for the webinar will be sent out once you register!
For More Information: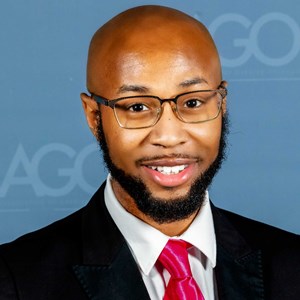 Jeffrey Bey Edwards
Programs Manager
AAGO
(407)644-0539
Zee Mercado is the Tampa Sales Executive for InterSolutions Staffing. Working in property management gave Zee a passion to understand the development and structure of human society and social problems. She gained a Bachelors in Sociology with a minor in Psychology from Columbia College of Missouri. While continuing a career in property management she is expanding her horizons in leadership roles to engage and aid in the success of the rental housing industry.
She volunteered with Amigos de las Americas in Oaxaca, Mexico collaborating on service projects with local partners. This experience inspired Zee's authentic leadership skills and improved her ability to work across cultures and tackling challenges in communities. Most currently, she volunteers with Guardian Ad Litem and ECHO (Emergency Care Help Organization).
Collectively, Zee has over 13 years of experience in property management, staff training, mentoring and business development, working in markets like Salt Lake City, Orlando, Sarasota and Tampa. Zee is graduating this year with a Master of Arts in Organizational Management and a concentration in Leadership from Ashford University. She is very passionate about helping others, volunteering, and traveling to enrich and broaden cultural horizons.