You Inherited a Dumpster Fire... Now What?
---
Thursday, October 13, 2022
10:00 AM - 11:00 AM (EDT)
Zoom link will be sent out to attendees 24 hours before the webinar.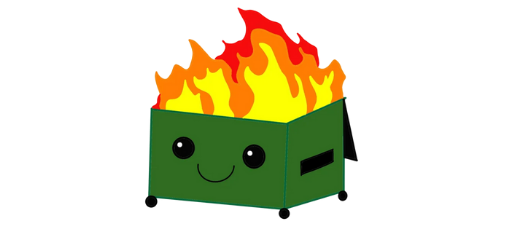 Instructor: Cindy Odom, Regional Manager, Continental Realty Corporation
10:00am—11:00am
1 CEC
What is a dumpster fire?
dump·ster fire |
noun |

a chaotic or disastrously mishandled situation.
Have you recently inherited a chaotic community? This session is for you!
It happens to all of us at some point in our multifamily career. How many of these sound familiar?
Your company has taken over a new asset and you are in charge of what you realize is a giant mess left by the previous management group.


You take on a new role at a company and realize that the job description doesn't cover the responsibilities (not even close).



You are doing due diligence for a possible acquisition…and you wish someone would have told you to look at a few things a little deeper.

Come hear stories of examples like this, and learn the best way to deal with them.
We will show you how to work that extinguisher for the dumpster fire!
If you are having issues registering for this webinar, please contact Chris Mahoney, Director of Career & Program Development.