Avoiding an ADA Website Lawsuit
---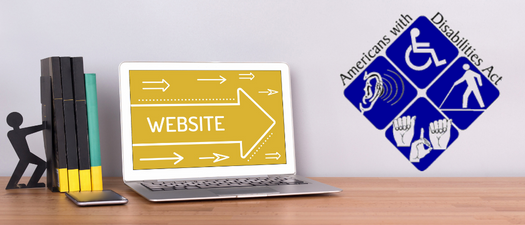 How can your property avoid an ADA lawsuit for website accessibility?
You probably know that the Americans with Disability Act (ADA) ensures that public places and businesses are accessible, but did you know that this applies to websites as well? The ADA has transformed American society, guaranteeing that people with disabilities have the same opportunities as everyone else to enjoy employment opportunities, purchase goods and services, and participate in state and local government programs.
When you think of the ADA you may think of ramps, handrails, elevators, and parking spots. However, in recent years, there has been more advocacy towards carrying that same protection and opportunity to websites.
Lawsuits for websites that don't meet ADA best practices and requirements are on the rise. The Department of Justice has confirmed that ADA compliance applies to websites because an inaccessible website can exclude people just as much as steps at an entrance to a physical location.
Websites in the multifamily industry are particularly at risk of lawsuits, since they must also comply with fair housing and equal opportunity laws that also protect people with disabilities. Come learn from other multifamily property websites from across the United States to determine if you are not only at risk of legal action, but are also as accessible as possible to as many people as possible.
---
Earn 1 CECs | FREE for BayPass | $29+ for Members
For More Information: