Associates' Breakfast Q3
Third Quarter
---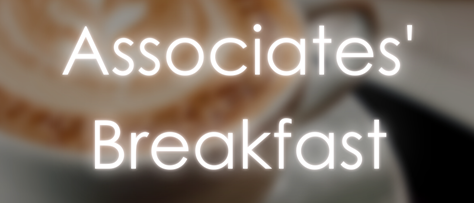 Supplier Partners!
Our Associates' Breakfast is an opportunity for you to mix, mingle, and make note of upcoming association programming and engagement opportunities.

Meet the panelists
Tracy Lesse, Senior Regional Director
Tracy's focus is in the Central and North Florida markets and has a portfolio that includes luxury lease-ups, stabilized assets, and build-to-rent homes. Tracy joined RangeWater Real Estate in 2016 and has more than 29 years of experience in the multifamily industry. Her background includes garden style, mid-rise, student housing, lease-ups, and value-add renovation communities. Under her leadership, she has directed six Red Hot Leaser award winners as well as received the 180* Award in 2017 with her team at Arden Villas.
Tracy studied at Valencia College and UCF with a major in Elementary Education and Business. She is passionate about personal and professional development and has received both the Certified Apartment Manager (CAM) and Certified Apartment Portfolio Supervisor (CAPS) designations through the National Apartment Association. She graduated from the FAA Leadership Lyceum in 2017. Tracy is a RangeWater leadership trainer and also teaches classes for the local apartment associations which includes NALP courses and Tracy's Telephone Techniques branded course for AAGO members.
Tracy served as a Managing Director on the Apartment Association of Greater Orlando board of directors for three consecutive years. She was also the Chairperson for the AAGO Tradeshow Committee in 2009-2010 and Special Events Committee from 2015-2017. Tracy has been nominated three times for the AAGO Golden Key Award for Property Manager of the Year and she won the AAGO Golden Key Award for Management Volunteer of the Year in 2014. She currently is serving her second term as a Managing Director on the Apartment Association of Greater Orlando board of directors. Most recently she was awarded the Golden Key Award for Regional Manager of the Year in 2021.
Tracy has two children, Taylor & Taryn living locally in Orlando. Her two cats Pepper Jack and Threat Level Midnight keep her company at home when she isn't traveling. Tracy is an avid trivia player and collects PEZ dispensers. Her collection has over 1,500 dispensers.
---
Louis Alandete, Senior Regional Director
Louis Alandete is a Senior Regional Director for RangeWater Real Estate. In this role, Louis is responsible for overseeing both new development and stabilized assets. He is the primary liaison between the property managers and clients. His job is to ensure the property goals and strategies are implemented in accordance with his assets' business plans.
Louis joined RangeWater in 2012. His experience includes managing conventional housing across the state of Florida. Louis first joined the RangeWater team as a Marketing Representative, and worked each on-site position before being promoted to a Senior Regional Director. He has managed a variety of projects including re-brand, mix-use, new development, bonded, student, and value-adds.
Louis attended the University of Central Florida where he majored in Business Management. He has an associate's degree in Business Administration from Broward College. He is proud Orlando resident, world traveler, and sports fan.
---
Jay Dionne, Regional Service Director
Jay Dionne is a Regional Service Director with RangeWater Real Estate. His responsibilities include overall maintenance operations within the Florida market, overseeing renovations, large capital projects, recruitment, and leading teams in the due diligence process for new assets.
Prior to joining the apartment industry, Jay lived in Connecticut and studied the culinary arts, working as a chef and certified dietary manager for 10 years. In 2005, he decided to make a change and moved to Florida, where he enrolled in the Motorcycle Mechanics Institute, following his passion for motorcycles. While studying at MMI, he also worked at an apartment community near his home.
Discovering a new passion, Jay decided to further his career in property management after he completed motorcycle schooling. Jay joined RangeWater in 2012 and was quickly promoted up the ranks. He has extensive experience in multiple lease ups, property sales, due diligences, and more.
Jay resides in the Central Florida area with his furry family and enjoys what his career has brought him thus far.
For More Information: