Back to Sponsorships & Products
Inside Cover - 1 Issue
Advertising | Key Magazine (Print)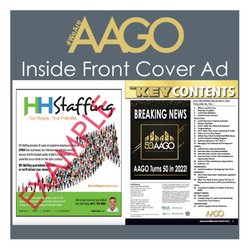 Get a Inside Cover Ad into the next Key Magazine to increase recognition by all in the industry!
Advertising in The Key Magazine has many benefits like:
Connecting with the 740 Apartment Community Members of AAGO
Having your company's information available in The Key which is used as a resource
Expanding your brand reputation through your ads
Increasing traffic through any special offers from your company
Start promoting your company today!
Purchase advertisement in the next issue of The Key Magazine!
Invoicing is a Member privilege. Non-Members will be required to pay upon purchase.
---