Seminole County School Impact Fees
AAGO Delivers a Win for Apartment Developers
In January, we were made aware of a new Seminole County School Educational Impact Fee structure and implementing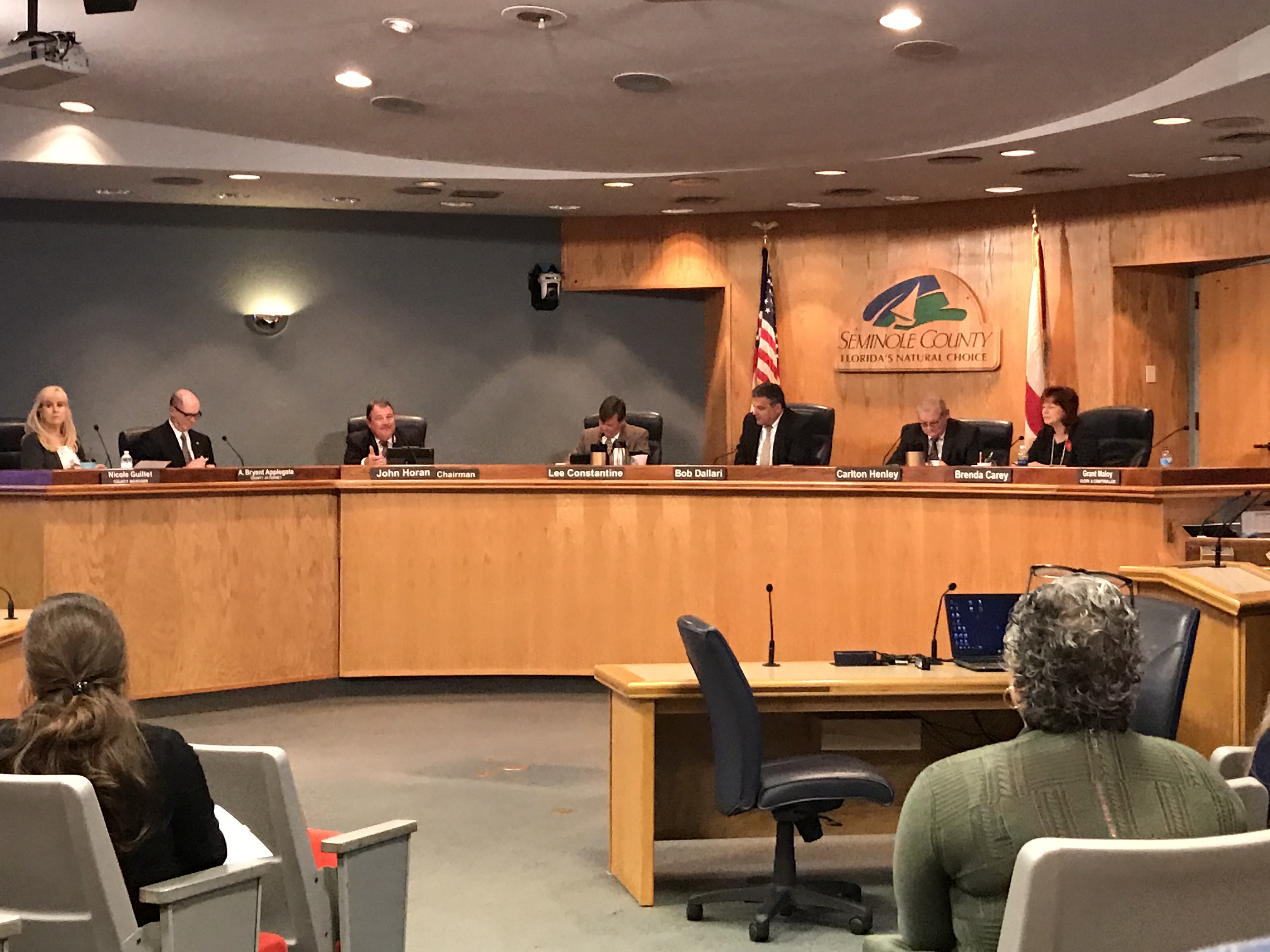 resolution that was adopted by the Seminole County Board of County Commissioners. The changes in the fee structure and some of the provisions of the implementing resolution (including vesting) threatened to derail multifamily development projects currently in the pipeline in Seminole County.
Bringing Home the "W"
On March 27th AAGO, was well represented at a Seminole County Commission meeting by Hal Kantor with Lowndes, Drosdick, Kantor, and Reed, PA, members of the Developers Council and AAGO staff. Mr. Kantor petitioned to change one of the vesting provisions in the administrative code. After much deliberation, and opposition from the Seminole County School Board and PTA, the Commission voted unanimously in favor of the change. This was an important first step (and victory) in our efforts to provide much needed protection for developers are already under contract and are in the development process and expected to be "locked into" or "vested" into the previous rate structure.
Click here to watch the WFTV Channel 9 clip on today's meeting.
View the Commission Meeting video here. (Go to 1 hour and 52 minutes in.)
Next Steps
In Seminole County specifically, AAGO will be working with the Planning and Zoning Committee and the Board of County Commissioners in April to revise the implementing resolution to provide more vesting options for developers currently engaged in the county. Down the road AAGO may challenge the Educational Impact Fee structure, but that decision has not yet been made nor vetted.
More broadly, Seminole County and Osceola County's recent actions have highlighted the need for AAGO's development members to take an even more active role in advocacy in central Florida. These issues have brought to light that multifamily development is underrepresented politically. It is important, now more than ever, that the association and stakeholders are brought to the table when these issues are still in formation so that we can collaborate with our partners in local government on solutions that meet the needs of all parties.
For more information please contact Chip Tatum, liaison to the Developers Council/AAGO CEO, via email by clicking here.