2022 State of the Market
Expert panelists. Current and emerging market trends. Engaging discussion.
---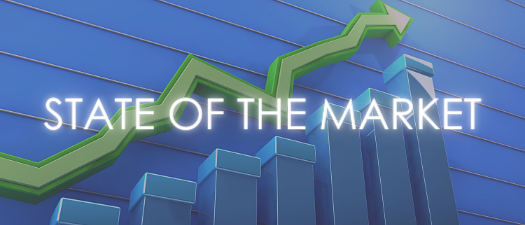 Back in person and better than ever, join industry movers and shakers for an insightful and engaging evening of discussion, current and emerging industry trends, and more.
---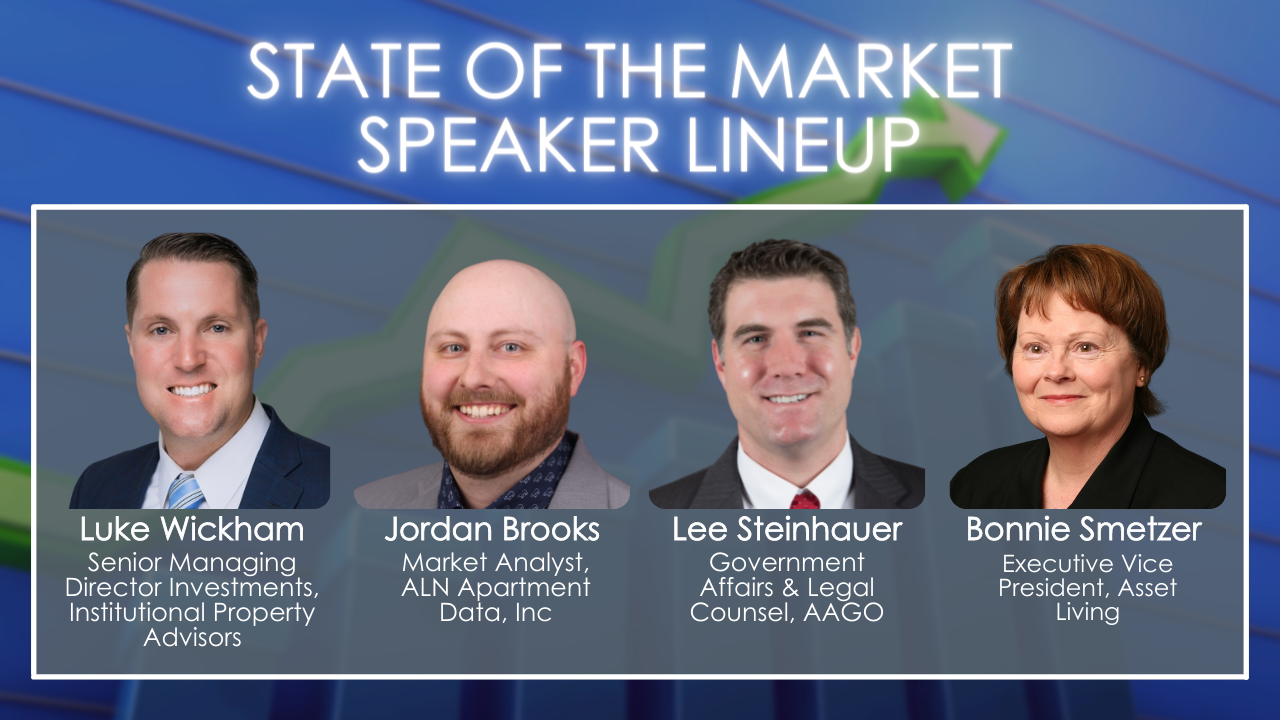 Meet our panelists
Moderator:
Luke Wickham is part of one of the most successful multifamily teams in the country, with a primary focus on working with private, high net worth buyers and institutional investors seeking multifamily investments in Orlando and Central Florida. He was previously with CBRE, and before that operated his own real estate holding company that specialized in the acquisition and management of small multifamily properties. Luke has been named a CoStar Top Power Broker numerous times. He graduated from Upper Iowa University with a Bachelor of Arts in Communication.

Panelists:
Jordan Brooks is a Market Analyst at ALN Apartment Data, Inc. His efforts focus on integrating public datasets with ALN's market data to develop actionable insights. In addition to speaking at affiliates around the country, Jordan writes ALN's monthly newsletter analyzing various aspects of industry performance and contributes monthly to multiple multifamily publications. He earned a master's degree from the University of Texas at Dallas in Business Analytics.
Raleigh "Lee" Steinhauer, Esq. is the current Government Affairs & Legal Counsel for the Apartment Association of Greater Orlando (AAGO). Lee also serves as Government and Legal Affairs Director for the Greater Orlando Builders Association (GOBA), and is President of The Steinhauer Group, LLC.
Lee obtained his bachelor's degree in criminal justice from the University of Delaware, and juris doctorate from Seton Hall University School of Law.
Lee previously worked as a practicing attorney in New Jersey and New York specializing in land use and real estate law, and is licensed to practice law in Florida, New Jersey, and New York. Lee has extensive political experience and has served in a variety of roles and leadership positions on community and political organizations.
In addition to his professional work, Lee is active in several business, political and community groups in Central Florida. Lee lives in Winter Garden with his wife Allison and six-year-old son Alexander.

Bonnie Smetzer was a founding Partner and Executive Vice President for JMG Realty, Inc., which was purchased by Asset Living in November 2022. Bonnie is now an EVP for Asset Living and directly oversees operations in Florida, which encompasses a portfolio of approximately 11,000 apartments with an additional 6,000 apartments in the development pipeline. Her experience includes market feasibility studies, acquisition, renovation, new development, new construction lease-up and stabilization of properties ranging from luxury garden to high rise apartments including mixed use, mixed income and affordable.

Bonnie is a past President of the Florida Apartment Association, and was the 2021 recipient of
FAA's Hall of Fame Award. Bonnie has served on the Board of Directors of the National Apartment Association for the last eight years as a Regional Vice President for Region 9. Bonnie is an advocate for the apartment industry on the local, state and national levels and serves on the Legislative Committees for both FAA and NAA. Bonnie was selected as the National Apartment Association's Advocacy365 Advocate of the Year Award winner for 2020 for her support of the apartment industry at the local, state and national levels. During 2020, Bonnie served on the Florida Governor's Eviction Task Force. Bonnie is a graduate of the Leadership Lyceum programs from both the National Apartment Association and the Florida Apartment Association.

Bonnie is an active Florida Real Estate Broker and a graduate of the University of Georgia. She
received the Certified Property Manager designation from the Institute of Real Estate
Management and the HCCP designation from the National Association of Home Builders.

Under her supervision, properties in her portfolio have won numerous awards including two
Pillars of the Industry Awards, a Pillars finalist recognition for Best Overall Marketing Plan of the year and Outstanding Renovation of the Year from the National Apartment Association. Many other awards have been won by properties or individuals in Florida over the years that were under Bonnie's supervision.





Panel Sponsors
Agenda
5:30 PM
Check-In/Registration
Location: Royal Palm Ballroom Foyer

6:00 PM- 8:00 PM
Dinner & Program
Location: Royal Palm Ballroom
For More Information: