Orange County BCC Reviews Affordable Housing Options
AAGO members and staff have been involved in discussions with Orange, Osceola, and Seminole Counties as well as the City of Orlando about affordable housing for more than a year. These discussions were part of a regional effort (driven by local government) to evaluate the current state of affordable housing in central Florida. Additionally, this study endeavored to offer potential regulatory solutions to increase the supply of affordable housing in the region.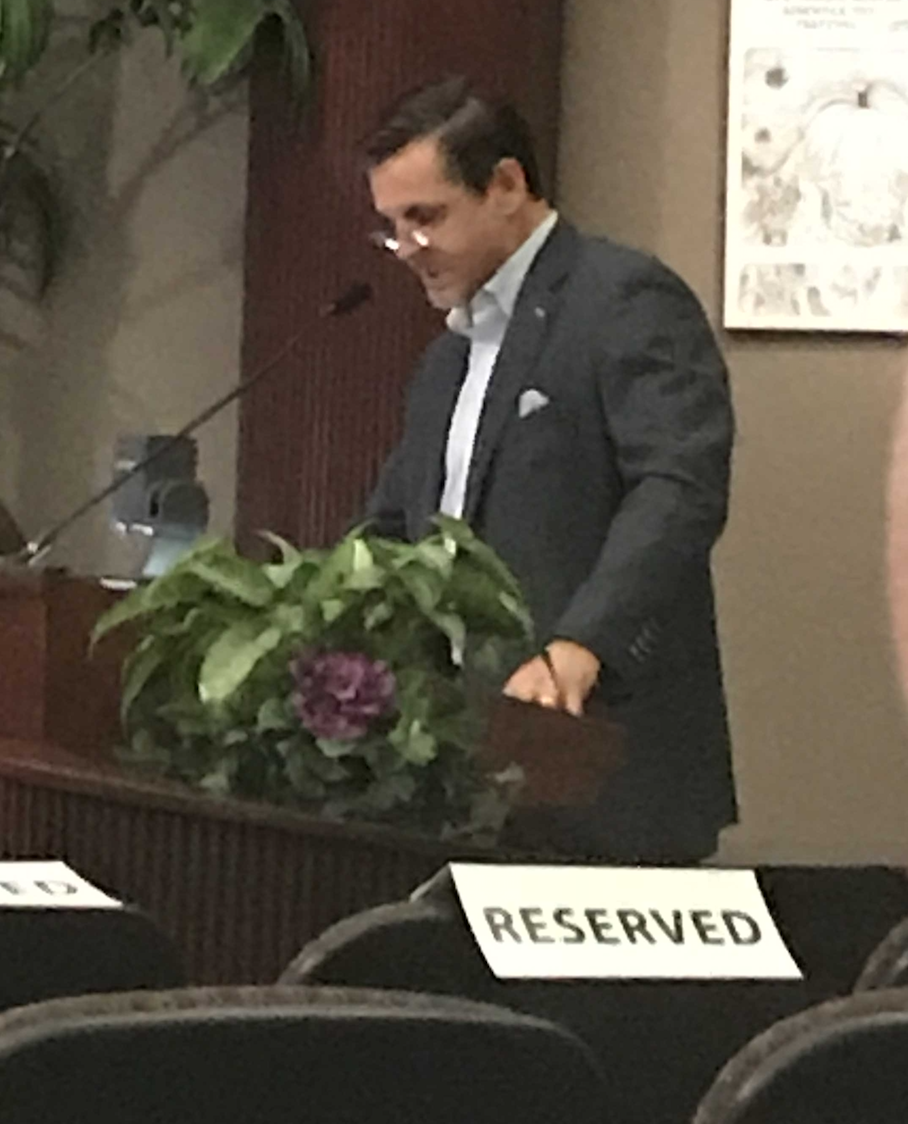 On July 31st members from AAGO, the Greater Orlando Builders Association (GOBA), and our community partners attended the Orange County Board of County Commission meeting where the executive summary of this year long study was released. AAGO Developers Council member Steve Ogier, Principal, with ContraVest, Desiree Starr, AAGO's SVP of Program Development, Lee Steinhauer, GOBA's Government & Legal Affairs Director, and many others testified at the beginning of the meeting to offer our industries as a resource to Orange County as they begin to craft new regulation.
AAGO and GOBA made the case for the real estate industries, interest groups and local government working together to craft strategy that will improve housing affordability as well, housing supply overall, and an increased stock of affordable housing units. Mayor Jacobs and Commissioner Vanderley expressed gratitude for both GOBA and AAGO's efforts in working together to find the solution.
Following public comment, Alberto Vargas and Mitch Glasser, Orange County Staff, presented the Affordable Housing workshop, an executive summary of the Regional Affordable Housing Initiative's findings.
Mr. Vargas provided the following information:
Affordability of housing is defined as rental/mortgage costs consuming 30% or less of household income.
Regional median income is $58,400 while the average price of a single-family home $286,000.
In 2016, approximately 55% of Otrange County households owned a home while 45% rented.
Our population is forecasted to increase by 47% between 2017-2040.
There is not enough housing stock (owned or rental) to meet the current or future demand.
Mr. Glasser provided the following information:
The average rent for households at 80% of Area Median Income is $1168 per month.
The avergae rent for low income households (30% of AMI) have an average rent of $730 per month.
31% of Orange County households are considered cost burdened and of those 69,769 rent.
Average apartment occupancies are 95-97% and annual rent growth averaged 4-7%.
Affordable multifamily communities average 98-99% [with substantial waitlists].
Overall, there is not enough diversity (building types) in the housing stock
Mr. Vargas continued the meeting discussing potential strategies, regulations, etc. that could be employed to address the crisis. Orange County staff will be working now through the end of the year to develop the official framework, and will be engaging stakeholders within the county (including AAGO/GOBA) to provide feedback on proposed policies and strategy.
Overall, the Board of County Commissioners was appreciative of the work that went into the report, and looked forward to seeing a formal strateguy being adopted to improve affordability within the region. Our coalition of industry groups will continue to serve as a resource to Orange County (and others) in an attempt to ensure that any regulations or strategies are common sense and market friendly.
Below, please find links to more information.
Regional Affordable Housing Executive Summary (via Orange County Website)
Orlando Sentinel Article - Affordable Housing By the Numbers
Orange BCC Agenda and Materials July 31