All classes are from 9:00am—5:00pm
Registration begins at 8:30 am
Too often, individuals are looked over for leadership roles due to lack of training and skill development. No longer! AAGO is introducing our brand new Future Leader Program for Assistant Managers and Assistant Maintenance Technicians. Attendees will learn essential skills and techniques to gain the knowledge and understanding to become tomorrow's leaders. In addition, attendees will be paired up with a Mentor and along with creating their own development plan, they will work with their Mentor to set specific personal and professional goals.
Testimonial
"As an Assistant Property Manager I had the desire to grow in my career and become a Property Manager. Taking the future leaders class gave me a great foundation to prepare me for the next step. Being taught how to view things from a managerial perspective versus as an employee was an eye opening experience. Covering things such as having the right team, financial management, time management and going from peer to boss gave me the boost of confidence I needed to feel ready to apply when a position within my company became available. As a result I am happy to say that I was promoted to Property Manager. I am so thankful to have been a part of the inaugural future leader's class and highly recommend it to anyone looking to make the next step"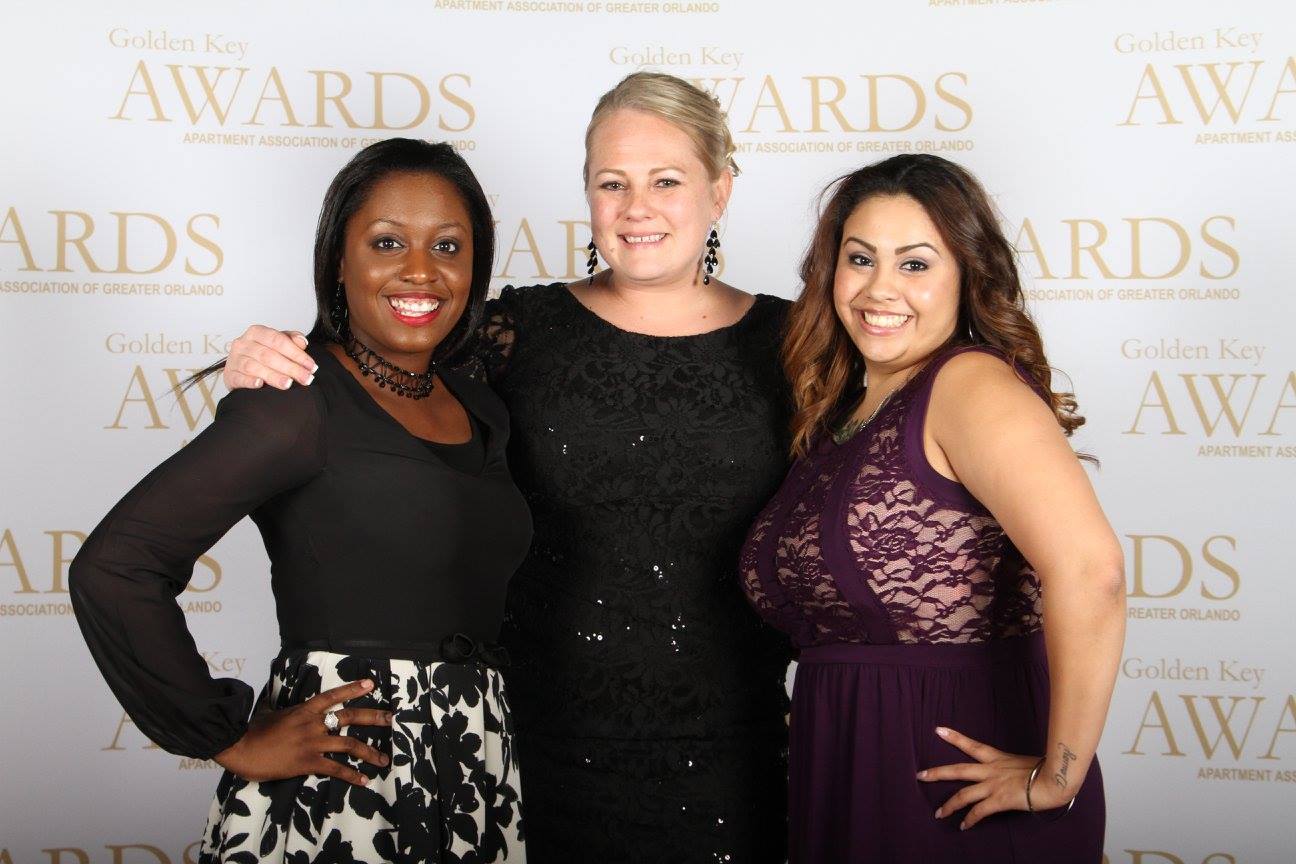 Victoria Golliday-Williams, Property Manager with The Bainbridge Companies
One of the most unique aspects of this program is our Mentorship. This year, the attendees will attend the Mentor Event hosted by our Young Professionals on September 11 at AAGO from 5pm until 8 pm. Attendees will meet with a dozen mentors and choose one person to be their mentor throughout the program. The attendees will then be expected to complete all four modules and spend time outside of normal business hours with their mentor.
Future Leaders Modules:
Day 1-September 12
Leadership Skills/Traits with Workshop with Desiree Starr,Senior Vice President of Program Development, AAGO. and Decision Making with Lindsay Rivett, Multi Site Manager, UDR.
Meet your Mentors!
Day 2-September 13
Eat the Frog-a lesson in effective time management with Maria Filippone, Director of Marketing, Peak Campus. and Hiring; Development Plans with Lori Agudo,Regional Trainer, Royal American
Day 3-September 26th
Delegating, Brainstorming and Prioritizing with Desiree Starr, Senior Vice President of Program Development, AAGO. and Going from Peer to Boss with Lia McConnell;Senior Regional Manager, The Bainbridge Companies.
Day 4-September 27th
Financial Management and Bootcamp with Ricardo Alicea, Regional Vice President, Collier Companies
Click on the instructor names above to view their profiles.
Cost:
$179 for APASS Subscribers
$199 Member / $250 Non-Member
Future Leaders is sponsored by our friends: