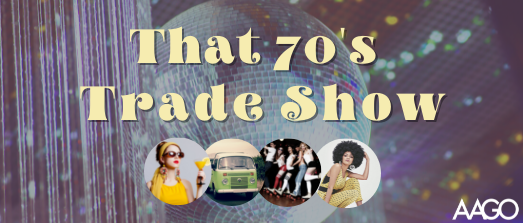 Agenda
April 26
9:00 AM - 2:00 PM

Exhibitor Set Up


Access to loading docks is from 9 - 11 a.m. We plan to close the garage doors at 11 a.m. to ensure the hall has time to cool down. If you have a large set up be sure you can arrive during the first two hours of load in.
4:00 PM - 5:00 PM

VIP Preview


Reserved for property managers, service managers, regional/district managers, corporate support (PM), senior management/officers, and property owners.
5:00 PM - 8:00 PM

General Admission

8:00 PM - 9:00 PM

Exhibitor Tear-Down
Presenting Sponsor
Presenting sponsor logos are prominently displayed on the Trade Show Dashboard which is where attendees preview exhibitors, peruse the map virtually, etc.
Sponsors are also recognized in the sponsor section and the exhibitor tab of the dashboard on their individual profile.
The day of the event Presenting Sponsors will be recognized on the attendee printed map and on signage throughout the Trade Show Hall.
Verbal recognition during the show and in conjunction with prize giveaways. Only Trade Show Sponsors will be allowed to announce prize winners via loudspeaker the night of the show (subject to certain guidelines.)
Cup Sponsor
Your company name and phone number will be included on each of the Trade Show Beverage Cups that are used for beverages.
These cups are keepsakes for our attendees, and any remaining cups are used for classes and events at the AAGO HQ.
Bar Sponsor
Signage online and at the event.
Verbal recognition during the show.
Premium Hanging Banner
One hanging banner with your company logo placed directly above your companies exhibit booth for attendees to spot your booth from anywhere in the trade show hall.